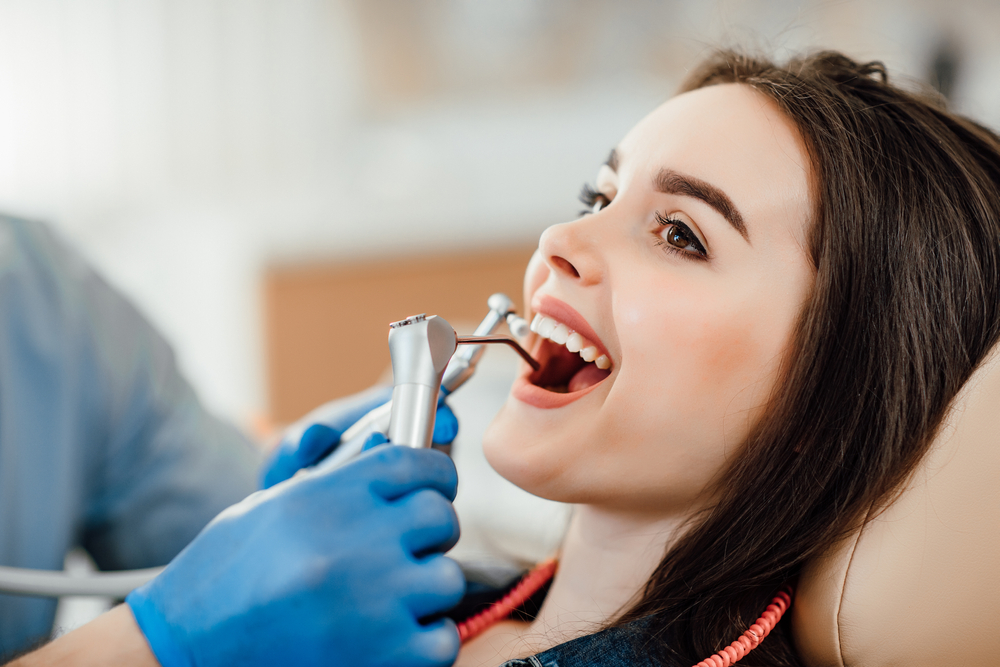 If seeing is believing, then our cosmetic dentistry is for you. All our cosmetic treatments help you look- and feel- like a superstar. Whether you're looking for teeth whitening, veneers, or a set of dentures, we have the experience and tools to grant you any cosmetic wish. At Prince Dental Group, we pride ourselves in offering the best cosmetic dentistry in Midway, Utah. 
What is Cosmetic Dentistry? 
Cosmetics is a branch of dentistry focused on the appearance of the smile. Standard cosmetic procedures include teeth whitening, alignment, implants, bridges, and dentures! Cosmetic dentistry also benefits your oral health and keeps your breath smelling fresh. At Prince Dental Group, we turn your smile into a charismatic centerpiece that will impress family and friends. 
What Cosmetic Treatments do we Offer?
We provide a wide variety of cosmetic treatments to best suit your needs: 
What are the Advantages of Cosmetic Dentistry? 
Cosmetic dentistry has many benefits that may surprise you: 
Improve oral health.

With cosmetic dentistry, your teeth can look and feel good simultaneously. Straight teeth are easier to clean and less likely to become infected. Because veneers are stain-resistant, teeth with veneers provide an extra layer of protection. Every cosmetic treatment comes with a practical health bonus. 

Enhance physical appearance.

It's easier to make a good impression with a bright smile. Whether you're looking to improve your boss and impress a special someone, you'll get more matches on Tinder.

Long-lasting results.

We carefully design all our treatments to last for as long as possible. Our team uses the highest quality materials, follows every procedure, and takes every precaution to give you the best.

 
Boost in confidence.

Give yourself a charisma boost with the smile you deserve. After all, the mirror becomes your best friend when you have a bright, healthy smile to share with it. 
Is Cosmetic Dentistry Safe? 
Yes! Cosmetic dentistry is one of the safest and most effective forms of dentistry. Because most cosmetic treatments are non-invasive, they offer minimum risks with maximum benefits. Contact our office about specific cases if you're concerned about potential side effects. 
Cosmetic dentistry is for anyone looking to improve their looks and take their dental health to the next level! Dr. David Prince has decades of experience designed to provide you with the highest quality of care. At Prince Dental Group, our team goes the extra mile for your smile. 
Start your cosmetic journey today and schedule an appointment here.